Biographies
February 18, 2022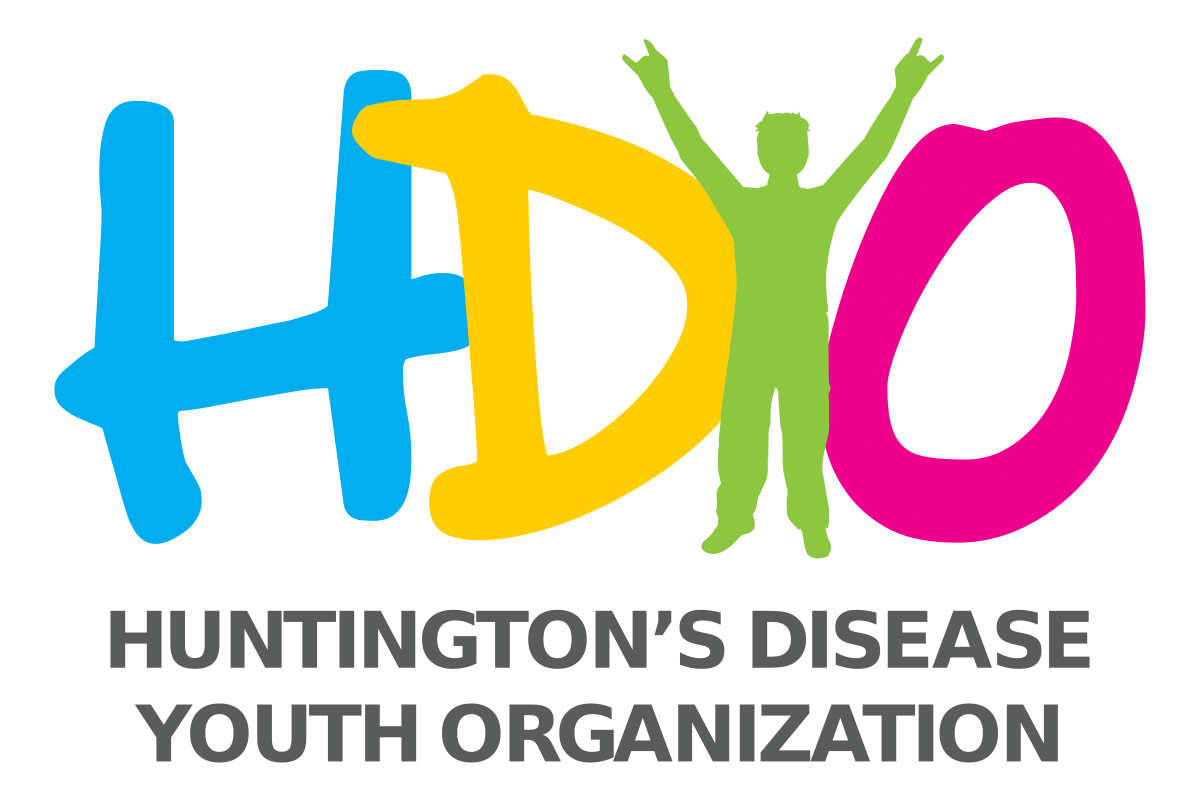 HDYO has more information about HD available for young people, parents and professionals on our site:
www.hdyo.org
Jenna Heilman - Executive Director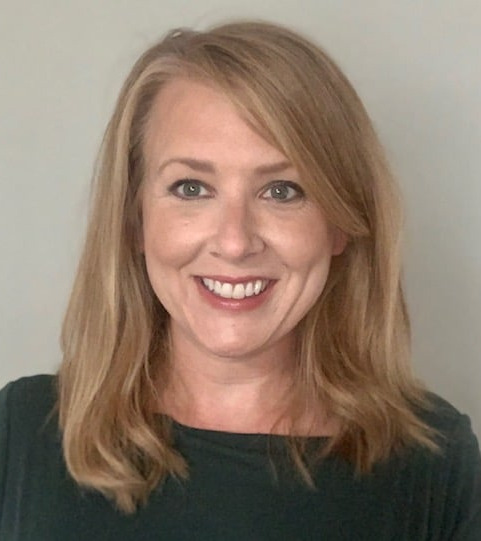 Over the past 15 years, I have enjoyed leadership roles in both the non-profit and for-profit sectors, developing a reputation for strategic thinking and planning. I quickly found out that my heart belongs to non-profit life. I recently left the Executive Director position at the Head for the Cure Foundation whose mission is to build awareness, raise funds and ignite hope for the brain tumor community. When I started in 2017, HFTC had hit a plateau for fundraising and staff bandwidth. Over my four-year tenure, we restructured the foundation to allow for maximized growth, re-tooled the financial reporting to allow for more grant opportunities, nearly doubled the dollars raised from $1.6 to $3 million annually between 2017 and 2019, strategized our marketing platforms including new websites and social media presence, created new programs to help provide education and support to patients and caregivers of all ages, started a national podcast to bring awareness to brain cancer and lifted HFTC's reputation nationally and internationally as a force within the advocacy community.
I truly believe that the best way to make an impact is through building and solidifying each relationship to truly understand how we can make a difference together. I'm so honored to join the amazing team as the Executive Director at HDYO. I have an unwavering passion to help all who have faced the most difficult of challenges to bring hope and inspiration throughout their journey.
Email me at jenna@hdyo.org
Matt Ellison, Project Coordinator and Founder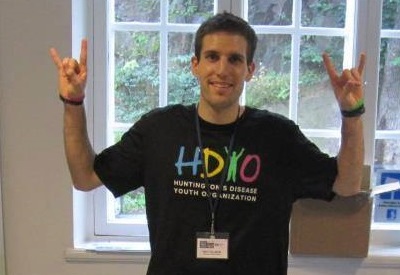 Hi! My role at HDYO includes developing all the educational project work we do for our website, including video projects, overseeing the youth camps and events HDYO hosts globally, planning future global projects to expand our reach, keeping the website up-to-date, responding to any messages we are sent for support/advice/questions and coordinating our volunteer translation team.
I am the founder of HDYO and come from a HD family. I started working voluntarily on the idea of HDYO in 2010 and it launched in 2012, I have been a staff person since 2013. I also have a degree in Childhood and Youth Studies. I am fortunate to work on something that is a passion for me. Contact details are below!
Email: matt@hdyo.org
Casey Edwards, Study Coordinator for JOIN-HD Registry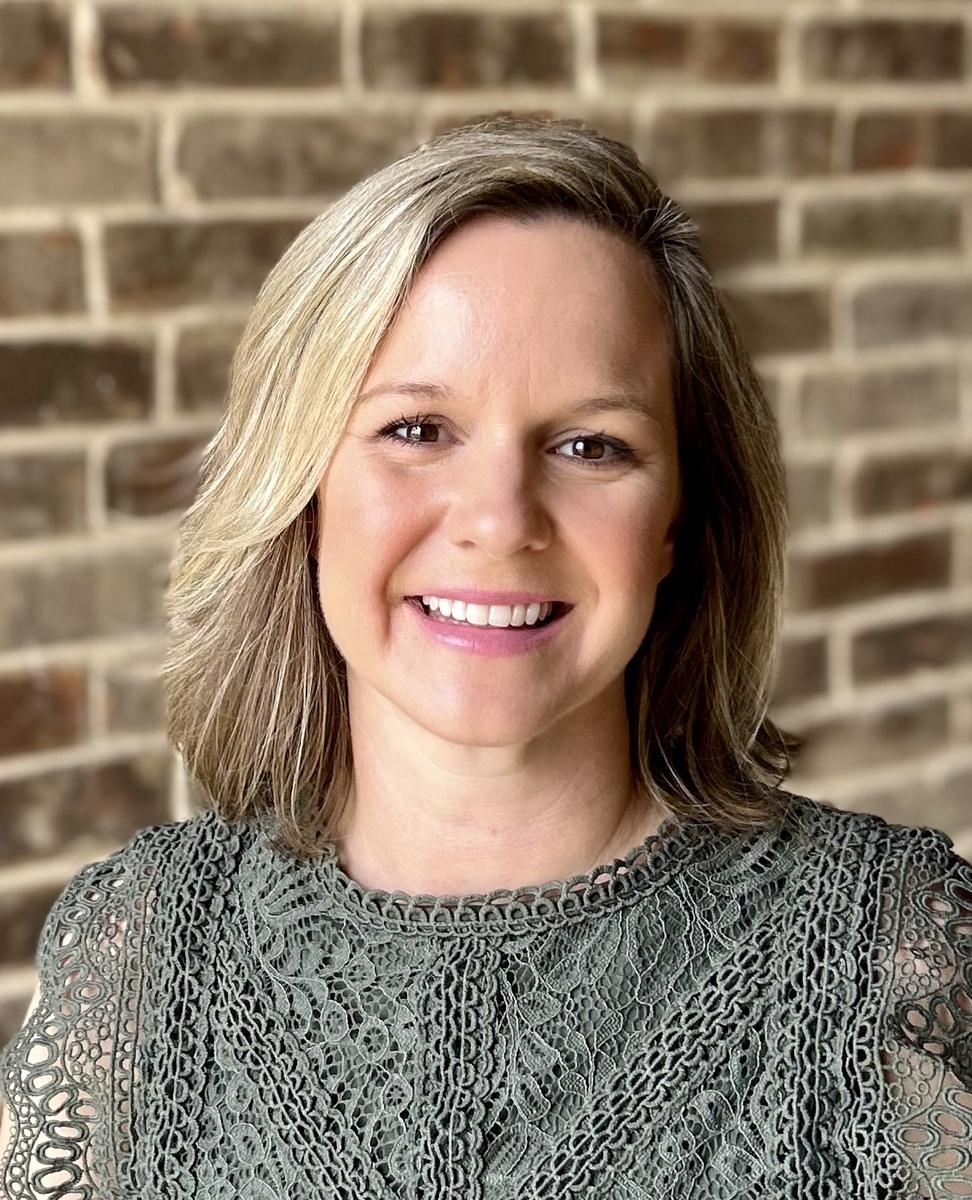 I'm Casey, and my journey has taken me from a career in medicine to a passionate advocate for individuals and families facing rare genetic syndromes. My educational foundation lies in science and medicine, with a specialization in obstetrics and gynecology. However, my life's path shifted when my daughter was born with a rare genetic syndrome. This life-changing moment led me to dedicate myself to family care, advocacy, and rare disease research. For the past four years, I've been actively involved with the SATB2 Gene Foundation, channeling my experiences into research initiatives and supporting families affected by SATB2-associated syndrome (SAS.) To amplify my advocacy efforts, I pursued a master's degree in healthcare administration, equipping me with the skills needed to advocate for individuals facing discrepancies in healthcare. I am particularly passionate about clinical research and connecting with individuals and families to drive patient-centered research initiatives.
I have the honor of serving HDYO as the JOIN-HD study coordinator, helping to build the patient registry. In addition to my position with HDYO, I also find time for a part-time adventure of teaching high school chemistry and biology, catering to students with diverse educational needs. This role allows me to share my passion for science and empower students to reach their full potential.
In my spare time, I cherish moments spent with my husband and three wonderful children. They are the driving force behind my dedication to making a positive impact on healthcare, research, and education.
Jenna Shea, North American Project Coordinator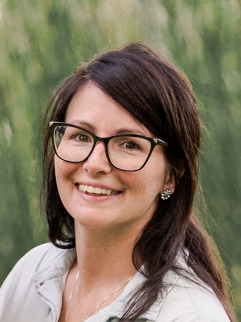 Jenna, a teacher in the GTA, is a mother to two little girls and a member of a family deeply affected by Huntington's Disease. Over the last several years, Jenna has taken on a fairly active role as a patient advocate for those affected by HD. She is currently a mentor for the Youth Mentorship Program through the Huntington Society of Canada (HSC) and has supported HSC's efforts to raise awareness by sharing her story of HD at conferences and other educational forums within the Canadian community and internationally. In 2018, Jenna became a member of HD-COPE, a coalition for patient engagement that seeks to incorporate the patient-voice in global therapeutic development efforts for HD. Since joining HD-COPE, she has shared the experiences and needs of those affected by HD with regulators, researchers and industry professionals through her role on various advisory boards with Roche-Genentech, Wave Life Sciences, UniQure, Azevan, Novartis, Triplet Therapeutics and CHDI. In 2018, Jenna was presented with the "Change-Makers Award" by the Neurological Health Charities of Canada for the care she provides to her mother who lives with HD. In 2019, she joined Clinical Trials Ontario's 'College of Lived Experience' and most recently, has become a member of the Ontario Drug Policy Research Network's Citizens' Panel.
Prior to her involvement with HD, Jenna worked with Canada's leading national youth organization as a project support leader. During her role with that organization, she supported young people from various socio-economic and cultural backgrounds. It is her passion for working with young people and her desire to make a difference in the lives of people affected by HD that makes her excited to work with HDYO as the Project Coordinator for the Mentorship Program. Growing up in a family affected by HD, Jenna understands that isolation and lack of peer understanding can present challenges for young people affected by HD and knows the value and importance of the support of positive role models. If you have any questions about the Mentorship Program or would like to get involved, please contact Jenna via email at jen@hdyo.org
Kelly Atkins – Vice Chair, Interim Chair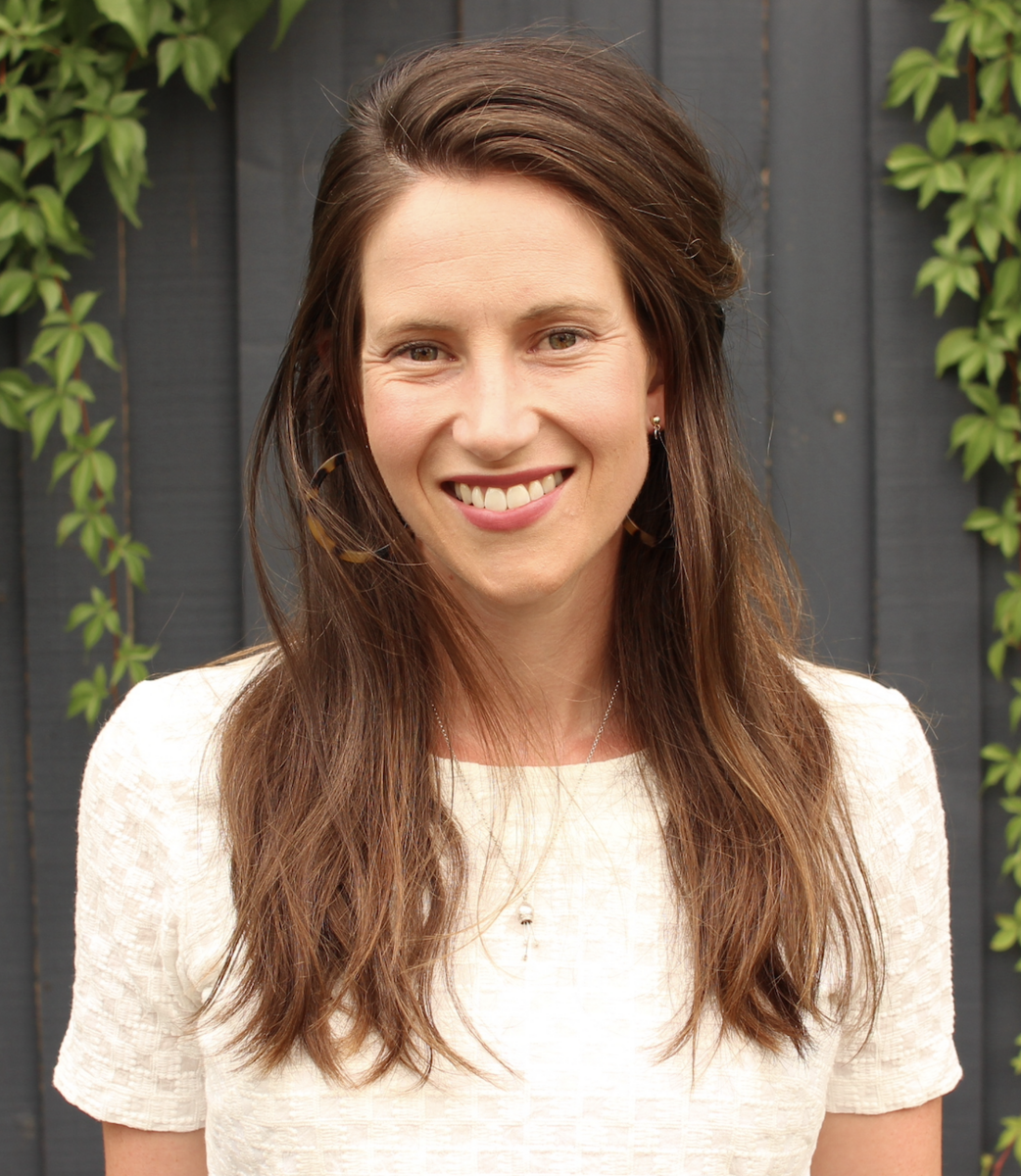 I'm Kelly and I'm from Melbourne, Australia! I first became involved in the HD community during my doctoral degree in 2016. My research helped to understand how best to measure the mood and personality changes that occur in HD, especially apathy. My neuropsychology training specialised in progressive neurological diseases, including HD and I'm a registered Clinical Neuropsychologist in Australia.
Since finishing my doctorate, I have continued to work as a researcher. I am especially interested in finding ways to measure changes in thinking or mood, as well as understanding the non-pharmacological strategies that can prevent changes in thinking and memory. I now live in New York City where I am completing a Fulbright postdoctoral fellowship looking at changes in the blood (called biomarkers) that may be associated with changes in thinking.
I am so excited to be a part of the HDYO Research Committee and for the opportunity to work with brilliant HD scientists and an empowered HD community alike. Outside of work I am an enthusiastic, albeit amateur tennis player and when time permits, I love anything outdoors, especially camping and hiking with my partner Sam.
Trey Randall – Executive Board, Secretary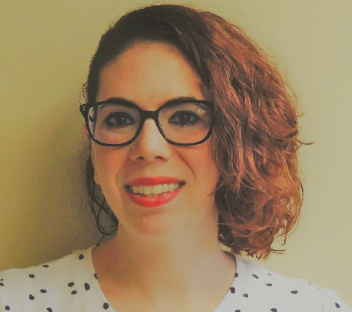 Trey is a wife and mother of two from Pittsburgh Pennsylvania. She is passionate about education and supporting growth and diversity in the workforce. Trey started her career as a therapist for children and adults transitioning from inpatient to outpatient support and with autistic children in a learning program. Wanting to gain more experience in the corporate world, she then moved on to a business analyst role in oil and gas. Most recently, Trey works as a Workforce Manager at a bank where she focuses on attrition and diversity. She is a member of the Executive Council for Women in Technology where she currently leads the participation in the Grace Hopper event and the Pittsburgh Leadership Conference.
During these transactions, Trey continued to grow determined to make a difference in the well-being of others, especially those who needed the most support. She has recently joined the HDYO Board on the Executive Council as Secretary and is excited to begin the journey with this wonderful organization. Trey also serves as a mentor for freshmen at Penn State and for multiple internship programs.
She currently holds an MBA from Clarion University, an MPS in Cyber Security and Information Assurance from Penn State University, and a Bachelor in Psychology from the University of Pittsburgh. Currently, Trey is pursuing a Ph.D. in Industrial and Organizational Psychology from Capella University.
Jay Strydom – Executive Board, Treasurer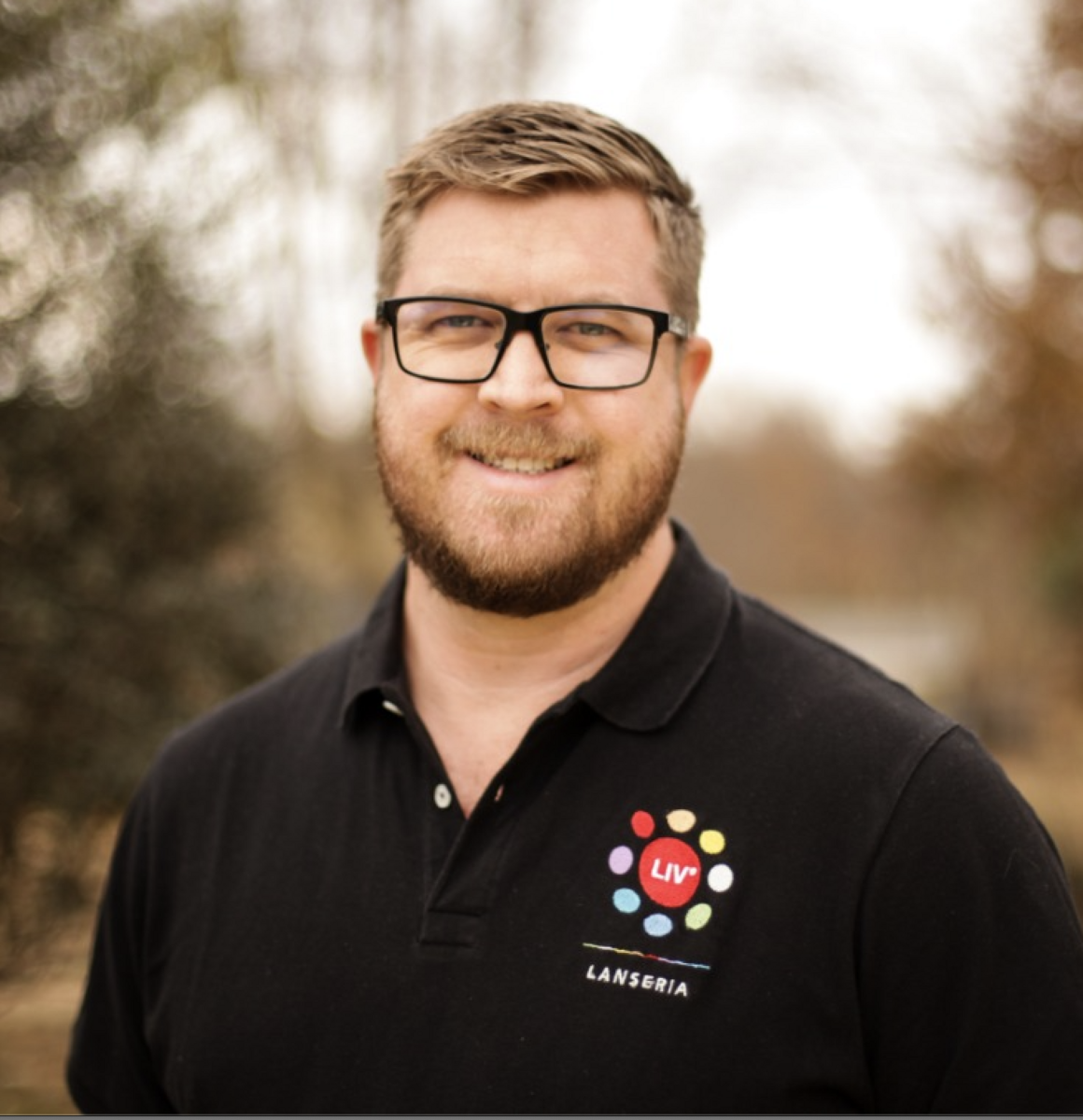 Jay Strydom is a CEO who is passionate about strategy and execution. He is currently fulfilling the COO and CFO positions in the organization. He has many years of leading and managing teams in both the corporate and the non-profit sectors.
Jay believes in social change and the upliftment and empowerment of communities.
He has led high-achieving teams in the corporate environment and been instrumental in the recovery of a failing non-profit; within four years of being CEO won the gold award as the best non-profit in Gauteng (State), and to be financially sustainable.
Jay is currently studying for his Masters's in Business Administration at the Jack Welch Management Institue (Strayer University).
He holds a Bachelor in Theology from the South African Theological Seminary and studied Entrepreneurial Management at the University of Johannesburg.
Ariana Mullin - Advocacy Co-Chair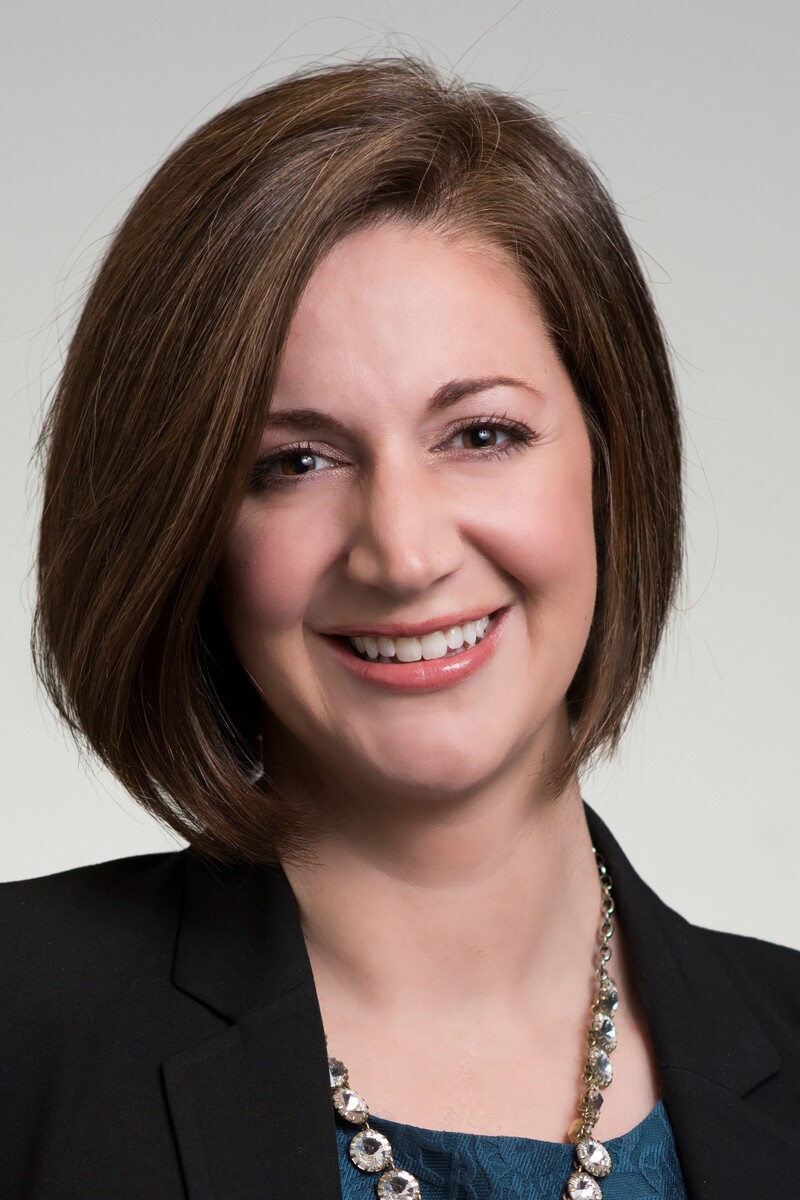 Ariana P. Mullin, PhD, is currently a Director of Regulatory Affairs with Karuna Therapeutics. A neuroscientist by training, Dr. Mullin enjoys combining her scientific background with deep knowledge of requirements for expedited programs and expert knowledge of international regulations to shepherd promising and urgently needed therapeutic candidates from discovery through clinical development. Dr. Mullin is passionate about developing much-needed therapies across severe, neurological diseases with a particular interest in rare, genetic, neurodegenerative disorders. Mullin brings over 10 years of industry experience in drug development in the neurology space as well as over 10 years of experience partnering with patient advocacy organizations.
Dr. Mullin became involved with the HD community during her time as Executive Director of the Huntington's Disease Regulatory Science Consortium (HD-RSC) at Critical Path Institute (2017-2020). Through that role, she led a global collaboration of drug developers, Huntington's disease experts, non-profit science research and patient advocacy representatives, and global regulators, with the aim of creating new tools and methods to advance efficient clinical development and to inform regulatory needs for approval of HD therapeutics. Additionally, she gained a deep appreciation for the challenges faced by those impacted by HD and is honored to continue to serve and support the HD community through HDYO. Mullin earned a B.S. in Neuroscience from Trinity College (Hartford, CT) and a Ph.D. in Neuroscience from Emory University (Atlanta, GA).
Paul Conn - Marketing & Fundraising Co-Chair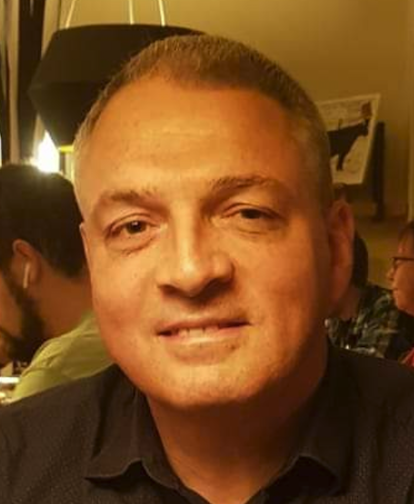 Paul began his early career as a Registered General Nurse working in Emergency Medicine and Ophthalmology. Working with patients with various conditions as a professional, he then became a Specialist Nurse in Multiple Sclerosis before moving into pharmaceutical sales. Spending time with several companies across a range of therapeutic areas, he then moved to Elsevier where he sells digital health platforms to NHS Trusts in the UK.
He is happily married to Elaine and has a son, Adam and two daughters, Charlotte and Hannah.
He's an avid runner and loves football, particularly his team, Sunderland. To relax, Paul loves walking their 4 dogs near their North East England home. He became a passionate HD advocate when his wife Elaine, was diagnosed with Huntington's disease and his daughter Charlotte recently tested positive. Using his professional and personal experiences, he's excited to see positive change for all those impacted by HD.
Lauren Youngborg - Education Committee Co-Chair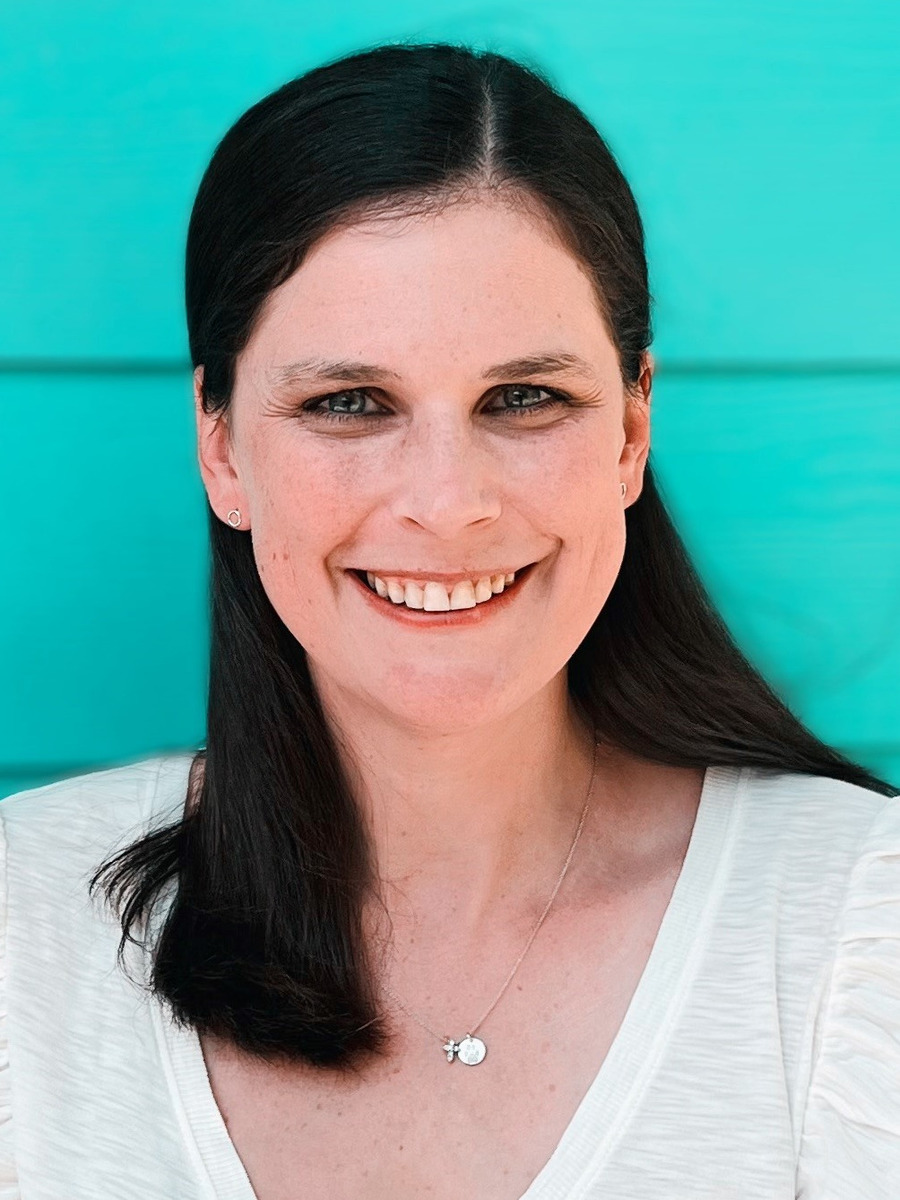 My name is Lauren Youngborg and I'm a board-certified genetic counselor and certified clinical research coordinator with over 15 years of experience in the rare disease space. I started my career in a clinical setting but have always been drawn to "non-traditional" genetic counseling roles. As such, I've supported a variety of advocacy (Genetic Alliance), education (NIH's Genetic and Rare Diseases Information Center) and research (five patient-driven registries) initiatives. I'm currently the Director of Patient-Centered Research Operations at the National PKU Alliance where I lead our Patient Registry and Genetic Testing Programs. On a personal note, I live in Austin, Texas with my husband, four kids, and black Labrador.
I was introduced to the Huntington Disease Community during my Genetic Counseling graduate program. I had a rotation with an HD genetic counselor and had the opportunity to actively support the Huntington Disease Society of America's Houston chapter. I've always been passionate about empowering individuals who are impacted by rare diseases with the education and resources necessary to become partners in their healthcare and condition-specific research efforts. I am so excited to join the HDYO Board and look forward to working with each of you to support the HDYO's mission and help drive efforts that advance research, improve quality of life, and foster a sense of community for children and young adults who are impacted by HD.
Matthew Shore - Marketing & Fundraising Committee Co-Chair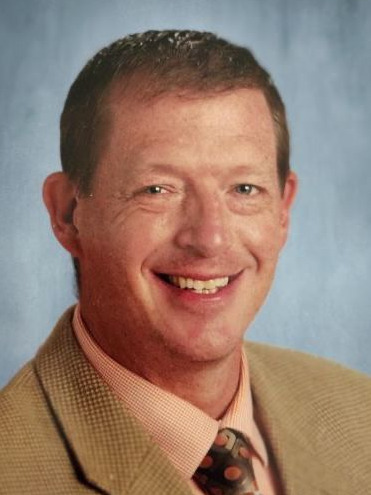 Matt has been in education for the past 23+ years both the elementary and secondary levels in both private and public school settings. For the past 12 years, he was principal of a nonprofit catholic school where he much of his time was dedicated to enrollment, fundraising and development efforts. During his time in education. Matt earned both his Master's in Educational Leadership and the Superintendent Letter of Eligibility. Matt has implemented, trained and coached on best practices for teaching and instruction.
Currently, Matt is the Director for Educational Programs and Client Engagement for Career Development Advisors (CDA). As such, he is certified as a Kolbe Youth Specialist is a Kolbe Certified Consultant where Matt is excited to bring awareness of how students and adults innately and authentically learn and work for increasing their own self-awareness and productivity for overall success in school, their job and their future. Matt also manages and oversees the marketing efforts of CDA.
Matt was first impacted by HD when his dad was diagnosed with it in 1997 because of the ticks and movements being so prevalent. Having gone through each stage of the disease, his father, George, passed away on June 2, 2013. Matt's sister, Kristi, became symptomatic in her late twenties. Unfortunately, she just recently passed away from HD on June 2, 2022, exactly nine years to the date as their father.
Since 2002, Matt has been involved with case studies and clinical trials through the research efforts of Karen E. Anderson, MD, who is an Associate Professor of Psychiatry & Neurology and the newly appointed Director of the Huntington Disease Care, Education and Research Center (HDCERC), a joint endeavor of Georgetown University Medical Center (GUMC) and MedStar Georgetown University Hospital. Matt has been long involved with HD but given his sister's recent passing coupled with his new career allowing more flexibility for volunteering, he has a newfound passion for HD and is thoroughly excited to join the HDYO board, staff, and community for all that he can do as the Co-Chair for the Marketing/Fundraising Committee.
Dr Bonnie Hennig-Trestman – Research Committee Co-chair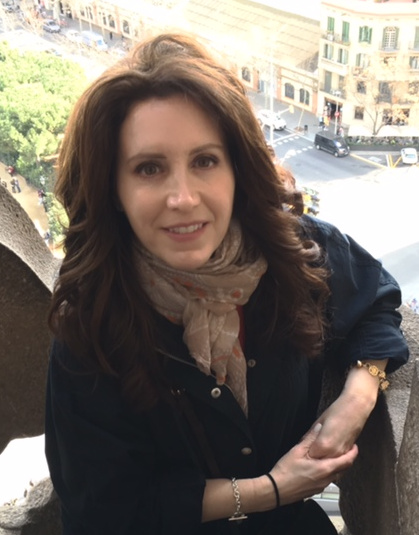 I have over 30 years of experience as a clinical therapist and have worked with people who have HD and their families since 1999. Currently I am the Director of the Carilion Clinic HD Program in Roanoke, VA. I am also an Assistant Professor at Virginia Tech Carilion School of Medicine in the Department of Basic Science Education. In addition, I am the Special Programs Director for HD Reach in Raleigh, NC. I am the president and owner of HTA Consulting, PLLC where I provide tele-therapy to people at-risk for HD, people affected by HD, and to families. I also conduct behavioral research.
I provide educational lectures on various topics related to HD to healthcare professionals and to the public throughout the USA and internationally. I have been involved in HD research, conducting both observational and clinical trials. I am a member of the Huntington's Study Group (HSG) and the European HD Network (EHDN).
In 2003, I began to lecture on the topic of talking to kids about HD and in 2005 wrote a book called, "Talking to Kids About Huntington's Disease: a book for people who know children with HD in their family". The book was revised in 2017 and it has been translated into multiple languages. You can purchase a copy through Amazon Kindle via this link.
I have attended the North America HDYO camps as a staff member since 2015 and I am honored and thrilled to serve as a member of the HDYO Board of Directors, Chair of Research.
My passion to support the HD community is matched by the enthusiasm of the staff and volunteers at HDYO. I believe that HDYO is an excellent resource for kids, teens and young adults to obtain education, support, motivation and friendship. HDYO is a place where you never need to explain what HD is and there is always someone who will listen and support you. All you need to do is reach out. We are here for you!
Please connect with me through email DrBonnie@hdyo.org
Dr Lauren Byrne JOIN-HD Chief Investigator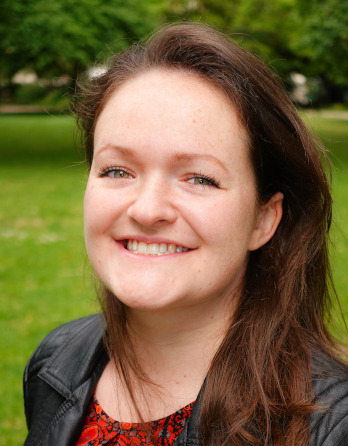 My HD story started before I was even born with my grandmother who died from HD. I grew up with my uncle and aunt both affected by HD and in wheelchairs. In my early teens I learned that my dad had the HD gene. In the years to follow I was aware of the subtle changes and in his behaviour and eventually his movements and cognition. There are currently over 30 people at risk in my extended family… a constant motivator for the work that I do.
I was always interested in science and was naturally drawn to the brain and neurodegenerative disease. Whilst completing my Bachelor's degree in Biology at Imperial College London, I was inspired by Dr Jeff Carroll to pursue a research career in HD. I graduated my undergrad in June 2014, tested negative for HD in July 2014 and started a masters in Translational Neurology at UCL Institute of Neurology, September 2014 – with the sole purpose of getting a project working in Prof Sarah Tabrizi's research group (Our HD research Kahleesi!). During my masters, I serendipitously met Dr Ed Wild at a time when he needed a research assistant and I needed a job. I haven't looked back since.
I am now a HDSA Berman-Topper Postdoctoral fellow and feel so privileged that my research work on biofluid biomarkers might help with the development of drugs for HD. I am so excited to be a member of the HDYO board and co-chair the Research Committee with Dr Bonnie. It is a privilege to be a part of the efforts to support, educate, and empower the next generation of people affected by HD.
Clare Braithwaite – Marketing & Fundraising Committee Co-chair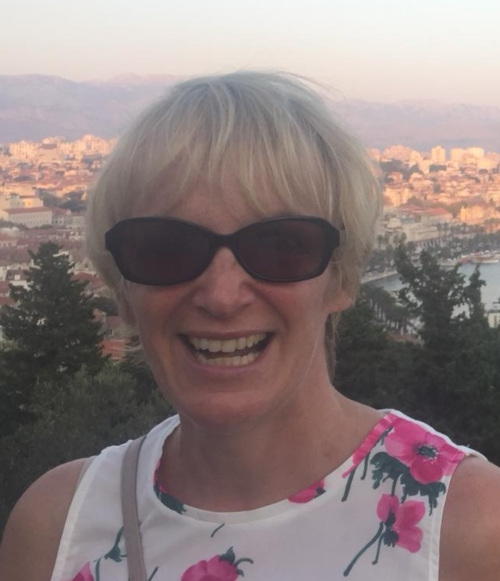 Hi I'm Clare. I live in Manchester in the United Kingdom.
I come from a family affected by HD. My Mum has it and is still doing amazingly well in her 70s. She is my inspiration and my Dad who looks after her at home still along with some amazing carers . We were brought up knowing all about HD and being involved with the disease in a positive way, including being members of the HDA in England for many years.
I was diagnosed gene positive in 2018. I've no symptoms at the moment. It was a tough time but I dealt with it pretty well which was a result of the amazing support of family, friends and the HD family. Fortunately my sister Jo tested gene negative a few years ago. She was an incredible support to me through my testing process and continues to be for me and the family.
As a family we've done lots of fundraising for the HDA and been involved with the support groups and branches. I love running (slowly!) and have run the Great North Run (a big half marathon in England) four times to raise money. My sister Jo, brother in law, Matt, and I also run quizzes as fundraisers which are great fun and raise lots of money and awareness. We fight HD as a family in a positive way and make sure even in tough times there's lots of laughter! When I'm not running with my fantastic club Chorlton Runners in Manchester I love spending time with friends and family and travelling.
I've over 20 years' experience in marketing, working for companies like Kellogg's and Nestlé and a marketing agency ATOM. I'm now starting a business as a life coach. I've got lots of experience that I can bring to help HDYO and young people and I'm passionate about doing that.
My aim is to help HDYO over the next few years in all areas but especially from a marketing point of view. Please get in touch if you need anything via email clare@hdyo.org
Ashley Clarke - Education Committee Co-chair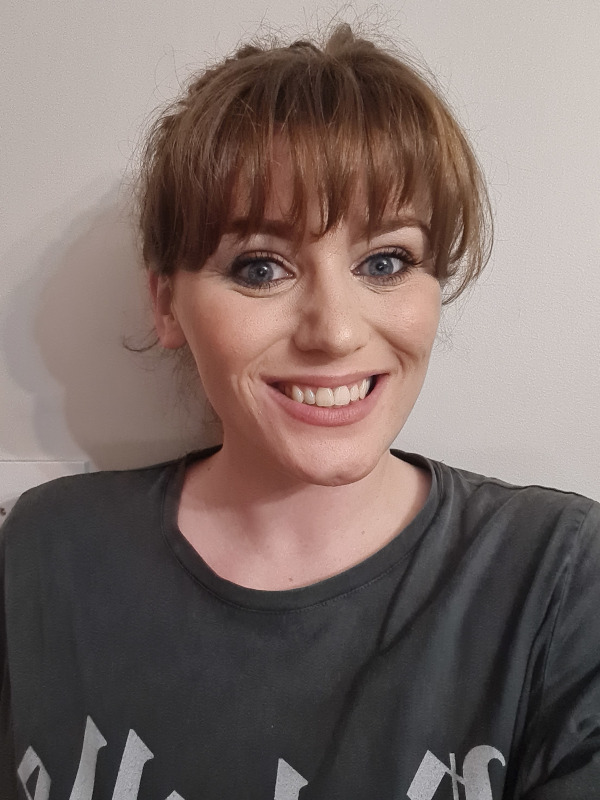 With over ten years of experience within the Huntington's Disease community, I have enjoyed getting to know the members around the world through a variety of roles. I am currently an HDYO board member and chair of the education committee. Creator of #imnotdrunk lifestyle blog and employed by Huntington's Disease Association Northern Ireland (HDANI) as their Youth Awareness and Events Office and recently joined HD-CAB as an advisory team member. In previous years I have attended HDYO summer camp, volunteered with HDANI at their youth events, medical training events and annual conference, spoken publicly about what it is like growing up in an HD family, attended the HDSA convention and heard many medical professionals and what I call HD celebrities speak about Huntington's Disease.
I have truly enjoyed getting involved with the HD community and look forward to what the future brings. My father was diagnosed with Huntington's when I was 15 and from the age of 17, I was responsible for his care. I successfully graduated from University with a Hons Degree in Leisure and Events management and look forward to using that to help educate and empower people about Huntington's Disease.
Jenny Harte - Board Member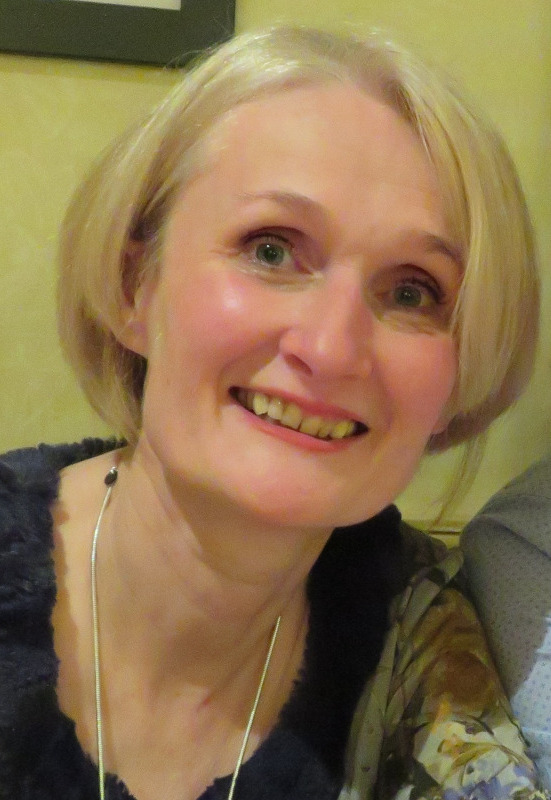 Myself, husband and two grown up children live in Buckinghamshire, England. As a family we have been rewarded and challenged by the hurdles faced for children with physical disabilities and neurodiversity. I am a vocal advocate for access to education for children with special needs having been a School Governor, chair and Board member at primary and tertiary educational institutions. Currently I am Non-Executive Director at a Leading University Technical College; Silverstone in the UK. My background is in Economics and Medical Physics, having held a clinical role for 6 years in the UK National Health Service.
I now run my own boutique consultancy for Life Science building on my roles as global commercial leader and marketer with 20+ year' experience in specialty branded pharmaceuticals, including rare diseases such as Huntington's at local market and Global levels (Lundbeck, Teva, Genzyme and Sanofi). Additionally, I have global leadership experience in medical devices & Med Tech, including genomics for over 10 years. Regardless of my commercial objectives I have always been recognised as the leader who grows a service offering improving patient empowerment, access to diagnosis and therapy and establishing innovative patient programmes that improve lives. I am privileged to join the Board with HDYO